Carers Victoria's online videocast - sharing information and talking with carers about their health and wellbeing.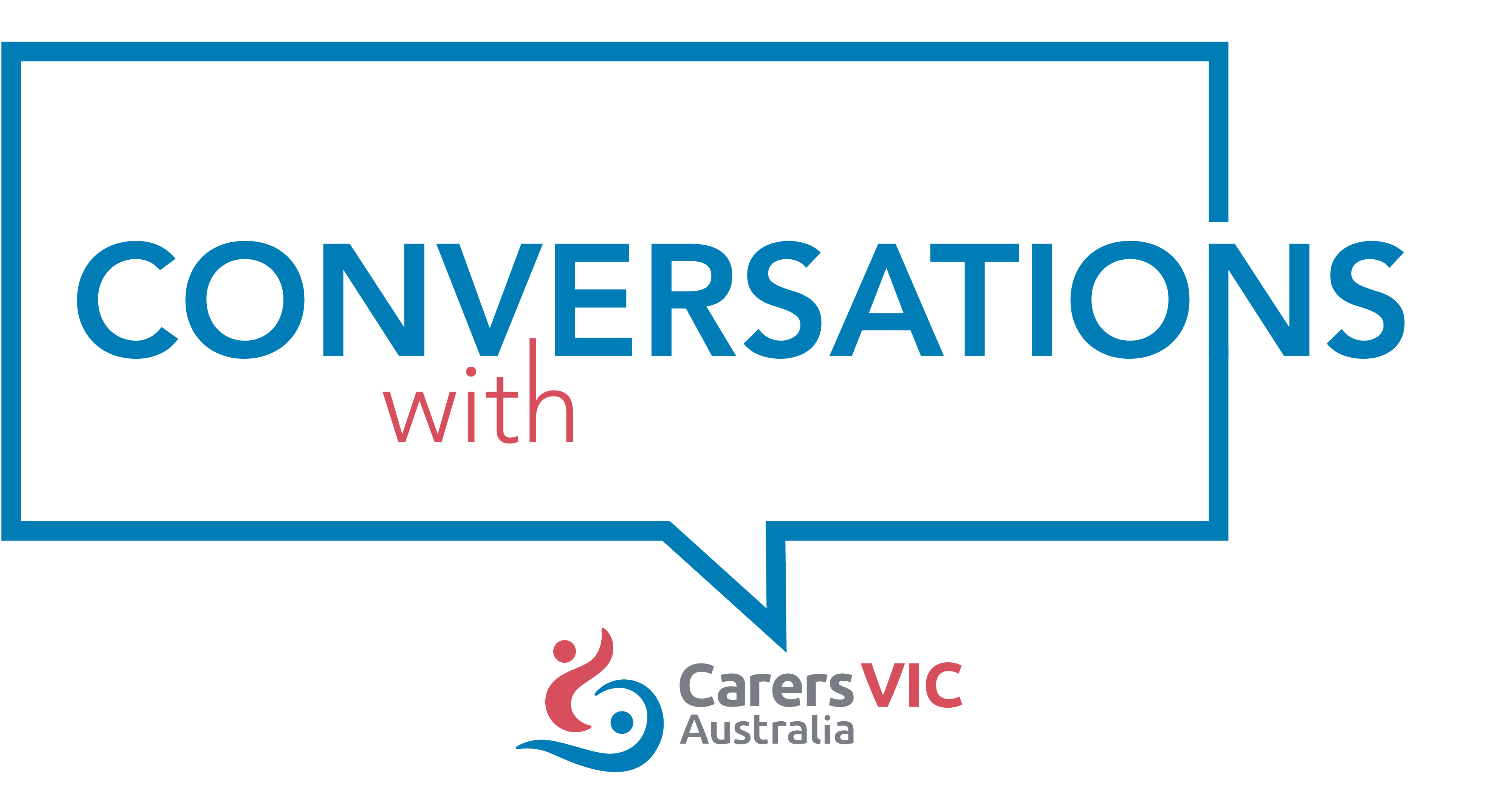 Carers Victoria's videocast Conversations with Carers Victoria
Conversations with Carers Victoria is a regular videocast where we explore health and wellbeing for carers, tips and advice for carers and host special guests from relevant external organisations. The videocast is interactive and viewers can communicate with the host via the chat function on Facebook or Zoom.
Join us online every month to learn something new or scroll through our video library to catch up on past episodes.
---
Join us for the next broadcast
The date, time and Zoom link for the next session will be added here when available. You can join us via Zoom or Facebook on your computer, mobile or by phoning the number below. 
Join online
Click here to join the Zoom Meeting
Join via telephone
Phone +61 3 7018 2005
and enter the meeting ID: 996 2213 5610 followed by #
---
Past Broadcasts - Conversations with Carers Victoria
If you can't join us live, check out our past broadcasts here.
Videocast Supporting Materials
STAR model Videocast Resource Materials