Caring For Older Persons Series: Managing the heat Online Workshop
Be heat safe this summer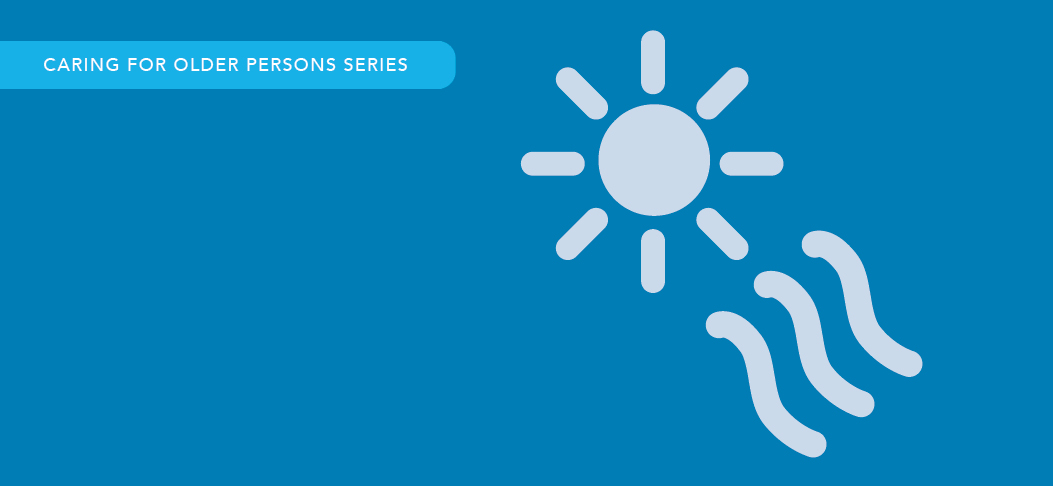 A FREE online workshop for carers by Carers Victoria
Be heat safe this summer
The heat impacts us all, especially during heatwaves. We know there are special considerations for children, but did you know there are also special considerations for adults?
Join us to explore the impact of heat and heatwaves on older persons. We will provide practical strategies you can use to prevent heatstroke and manage heat-related issues.
Who should attend
For carers of someone over the age of 65 (55+ if Aboriginal and/or Torres Strait Islander background).
Topics will include
Dangers of heat for an older person;
Practical strategies to manage the heat and support an older person;
Signs of heat stress;
What to do in an emergency.
Caring For Older Persons Series: Managing the heat Online Workshop
when
Monday 01 Feb 2021
11.00am - 12.00pm
cost
Free online workshop
contact
Carers Victoria
Education Services