It's time to MINGLE with Carers Victoria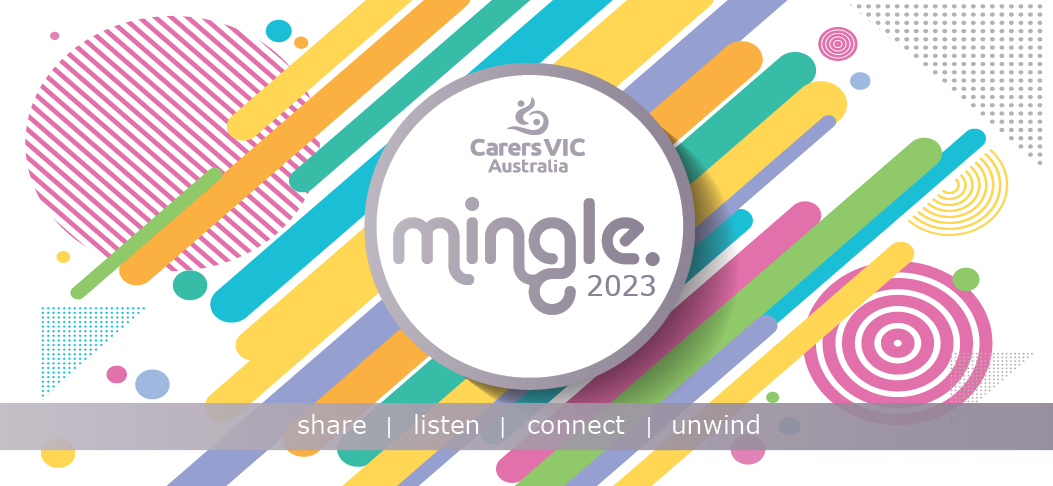 It's time to MINGLE with Carers Victoria
Join us at Mingle 2023, share your voice and delight in the soulful performance of popular singer and songwriter, Michelle Parsons, while enjoying a delicious High Tea. You'll have the opportunity to learn about carer services in your local area, reconnect with other carers and focus on your wellbeing.
Take a break, reconnect and re-energise yourself at Mingle 2023! Mingles are FREE events for unpaid family and friend carers.
RSVP Places are strictly limited.
One Mingle event per carer. Please advise if you have any special dietary requirements at the time of booking.
We know caring can be rewarding but also challenging at times, so if you know another carer who needs some time out, invite them to RSVP too.
CROYDON
TUESDAY 20 JUNE 2023
2.00pm - 4.30pm
Dorset Gardens Hotel
335 Dorset Rd, Croydon 
RSVP by Tuesday 6 June
EVENT SOLD OUT - Join the waitlist for any tickets
that may become available.