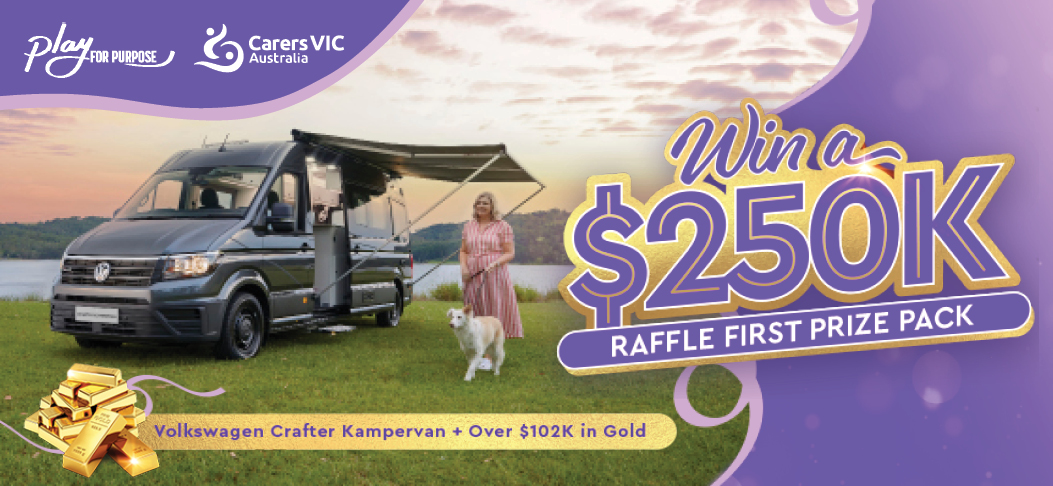 Carers Victoria and the Play for Purpose charity raffle are now working in partnership to provide you with the chance to WIN a range of prizes.
With your generous support, the money raised will go towards helping Victoria's unpaid carers. There are over 700,000 unpaid Victorian carers who provide an invaluable contribution to the people whose lives they touch and consistently make a positive impact in the community. At Carers Victoria our mission is to advance the understanding of Victoria's unpaid carers and improve their access to assistance.
Tickets are just $10 each and $5 from every ticket sold helps us support all Victorian carers.
You could win...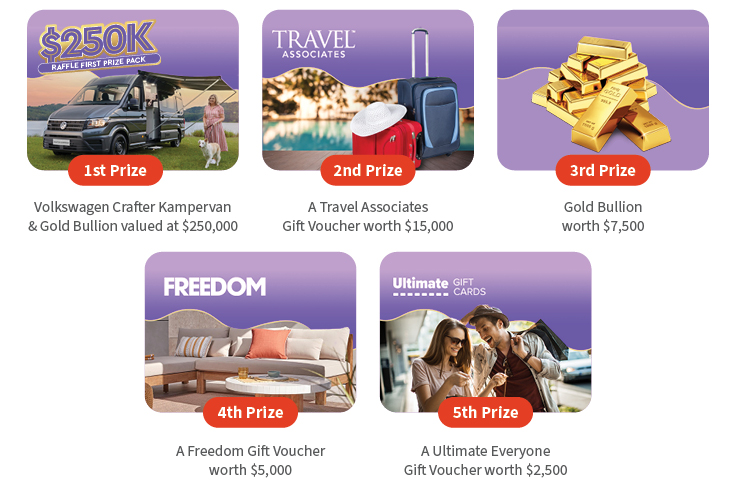 Plus, many more prizes…
Sign up to AutoPlay
Go into the draw to win a bonus $1,000 Woolworths gift voucher
With AutoPlay, your entry will be guaranteed into every raffle! Do not worry, you can cancel anytime.