Our Partnership with CareAbout
Carers Victoria partners with CareAbout to help carers find the right Aged Care options for their loved ones.
Often, it can be a shock to see your parent or a loved one becoming frail or struggling with even small things, like house cleaning or preparing meals, and less able to look after themselves.
We often hear from carers that knowing where to start, or where to go next can be very overwhelming.
That's why we've partnered with CareAbout.
CareAbout are experts in helping families looking for aged care services navigate the process and find the best care options for their loved one, whether that be in their own home, so they can continue living independently, or in residential care.
The government provides generous support through the Home Care Package Program. Try CareAbout's Home Care Calculator to see how much your loved one could receive to help them stay safely at home.
You can also download this handy guide to Home Care, which will answer all your questions and point you in the right direction.
Download your free guide to home care.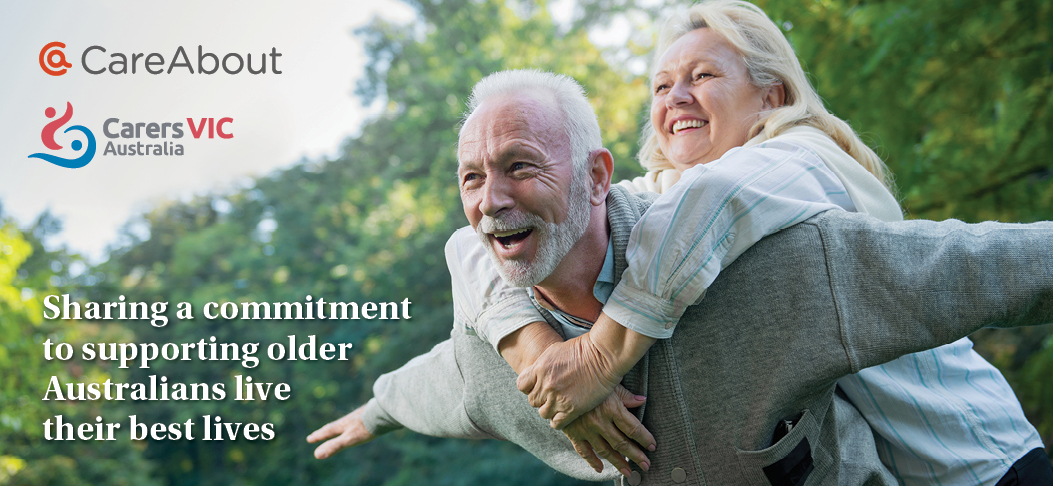 CareAbout helps families navigate their way through the care options and find quality providers for home care packages or Residential Aged Care Facilities.
About CareAbout
CareAbout is a free service that can assist you in navigating the complex Aged Care system. Whether you are searching for a Residential Aged Care facility or a home care package provider, they can provide you with expert advice and personalised recommendations to help meet your needs, at no cost to you.
Generous government supports are available to help older Australians remain living at home, however, not everyone is familiar with the range of supports available and how to navigate the complex application processes. The right up-to-date information can make an enormous difference when you or a loved one needs to access additional support.
CareAbout looks to understand the stage you are at, your needs, budget and preferences and then matches you with a handpicked quality Home Care Package provider or provides a curated list of Aged Care facilities to tour.
Since helping their very first customer in 2017, CareAbout has guided over 80,000 families on their Aged Care journey, offering expert advice, personal recommendations, and most importantly, clarity to empower you to understand your care options during a challenging time.
Why choose CareAbout
Quality Care: All Aged Care Providers in the CareAbout network meet strict independent criteria for exceptional standards of care.
Vetted Providers: You'll only ever be matched with handpicked Providers that are right for our needs, budget, and lifestyle.
Expert Guidance: Make confident decisions with expert guidance to help you through Australia's complex Aged Care system, in language you understand.
Disclaimer: *While CareAbout is not a Home Care provider, their parent company, CareAbout Holdings Pty Ltd (ABN 41 612 411 720) does own a provider. They will always disclose to you if they make a match with a provider they own or have a financial interest in.