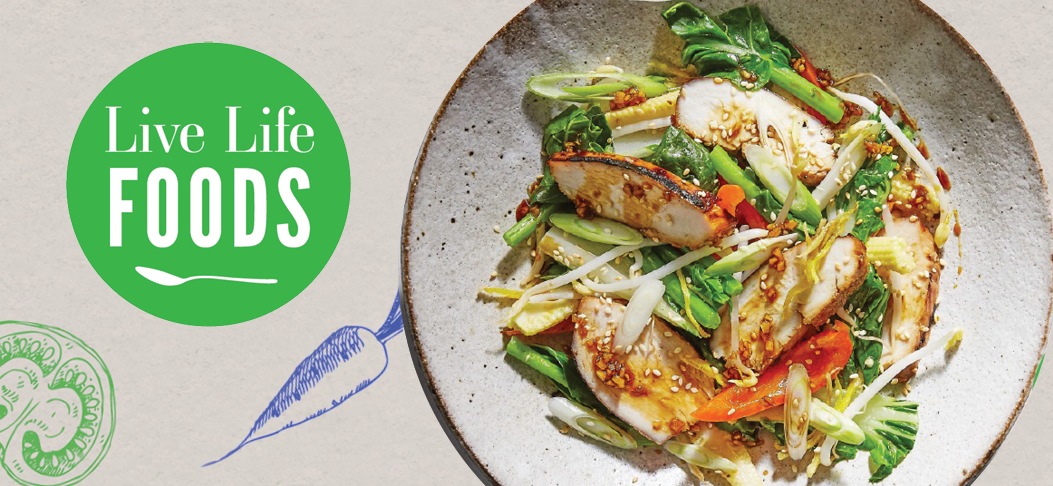 Carers Victoria has partnered with Live Life Foods to provide high quality nourishing meals for carers and/or their care recipients
Our commitment to supporting carers has led to this special collaboration with Victoria's newest home meal delivery service of affordable and healthy eating options.
WIN a month of home delivered meals for two!
Enter now for your chance to WIN a month of two-course dinners for two, delivered straight to your doorstep. That's two main courses and two desserts daily for a month – dinner covered for you and your care recipient.
The competition closes at midnight 30 September 2023.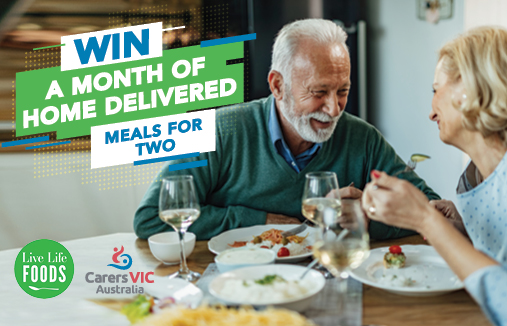 Live Life Foods prides itself on the freshness and restaurant-quality of its meals, whilst ensuring the meals meet the daily nutritional requirements of Victoria's seniors. The range was developed for the over 65s in accordance with Nutrition Professionals Australia (NPA) to ensure the robust industry guidelines for protein and energy are met each day.
Live Life Foods is the first of its kind to offer access to multiple brands across their platform to be delivered into homes. As part of Carers Victoria's partnership with Live Life Foods, you will also be able to select meals from the Dineamic and SPC Food Solutions range. These brands offer additional flexibility to suit a variety of nutritional requirements in line with the Australian Dietary Guidelines.
Head to their website to check all the brands on offer and the delivery service coverage in your area.*
Partnership Benefit Announcement
Members of Carers Victoria will be provided a discount code that can be used to gain access to exclusive deals and discounts with Live Life Foods for membership duration. Register with Live Life Foods to obtain your Carers Victoria member discount code.
Make sure you check the box "Tick if you are from a Care Organisation Member, Worker or Client" and select "Carers Victoria" to qualify for the discount code.
How will Carers Victoria Benefit from the Live Life Food Partnership?
Carers Victoria will earn a commission on every meal sold. The funds generated will be used to deliver services and access to assistance for Victoria's unpaid carers.
If you have ideas about alternative ways to support Carers Victoria and help us to raise much needed funds, we would like to hear from you. Please email partner@carersvictoria.org.au.
*Access to Live Life Foods is conditional based on service deliverability to your area.