63-year-old Mary is the quintessential caregiver. Having worked in aged, disability and palliative care for ten years in a number of settings including hostels, nursing homes, dementia wards and hospitals, Mary understands wholly the complexities and challenges of caring.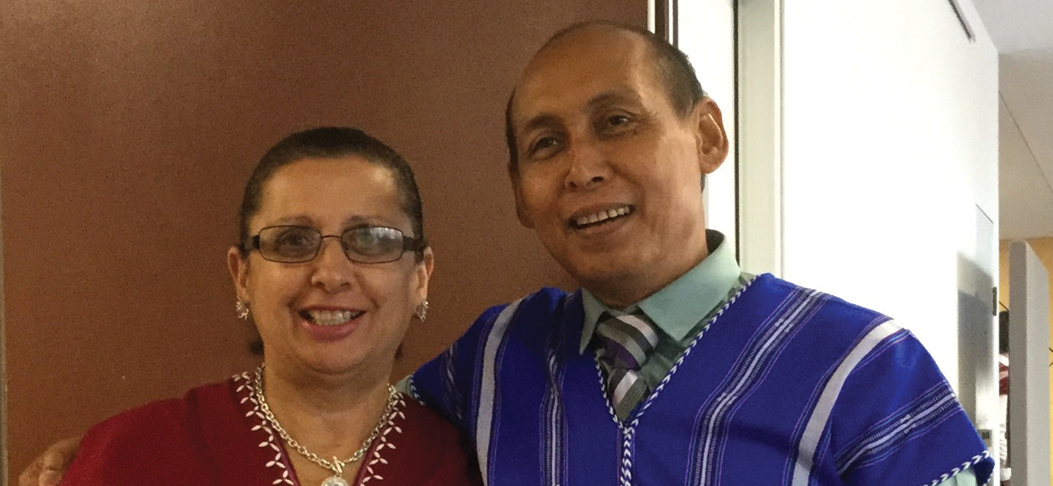 Here is Mary's carer story
"In 2006, life changed for me as we discovered my mother at the time had a brain tumour and had to have immediate surgery. I became her carer and found my life turned upside down. Here I was a woman in her mid-forties and single, having to move home to take care of my mother."
"I had to put my job aside and even though they held my position for three months, it was impossible to do both. I watched my mother slowly change including her behaviour changing and developing dementia-like symptoms."
"The roles were reversed it was I was like I was the parent, and she became the child. In some families, they can leave the important role of caring to just one person. They forget that it's their parent too. At times, resentment sets in as I felt that my life came to a halt. I felt I needed more support."
"This is when I first heard about Carers Victoria. They are for the carer. Carers Victoria supported me and gave me some extra respite which helped me tremendously. Carers Victoria helped me as my mother was passing away in 2008 with much-needed support during that time. I was even able to go back to work for a shift during that time, which I thought was invaluable to me, but it became a significant turning point."
"I went to the facility, and I just couldn't cope looking after people. There was a mix-up with staff numbers and there were too many agency staffers booked. So, one of us had to go home. I volunteered and went home. I never returned to caring after my mother passed away in 2008."
"Caring for your own loved one is so different as you can't walk away as you have to see things through to the end. I never had regrets as I knew it was the right and loving thing to do for her. Sickness changes a person, and you lose who they were. You grieve for that person they were."
"Amongst your caring role, you also lose who you are to some extent, as your focus is on their needs."
"I got married in 2009. My husband and I met a few years prior, but while I was looking after Mum, I couldn't give a relationship time, so we were only friends. However, after my mother passed away, we pursued our life together as a couple."
"My husband was a refugee who spent 17 years in a refugee camp. He had six children. His first wife passed away giving birth to her last child. I have two children from my previous relationship. So together they are all married we have 18 adults and 13 grandchildren."
"We went to Myanmar for a few years but had to return to Australia due to COVID. We travelled extensively around Australia, Europe and Asia. We returned to Australia, after living in Myanmar for 2 ½ years in November 2020 during COVID and quarantined for two weeks before returning to Melbourne to our family."
This became another turning point for Mary.
"My husband started developing severe back pain and was unable to move, and it continued to get worse."
"We couldn't get to see a specialist for 18 months and it was just a phone call. He was unable to stand or walk for too long. As time went by, things got worse. He was constantly taking pain relief which was not good for his mental health."
By mid-2013, Mary found herself again as a full-time carer.
"I grieved for the life we had and found myself overwhelmed and depressed."
"I again reached out to Carers Victoria who provided care for me."
"In our carer's role with family, we often feel guilty to leave our loved ones or have respite. But in order to care for a loved one long-term, you need to have intervals of respite in order to continue."
"What happens often is the carer wears out feeling resentment, then feeling guilty. You lose yourself and your needs as you focus on their needs. But in order to continue, small respite times are good as it's refreshing for you to just pull away and return to your loved one to continue in your role of caring."
"It's also good for them when you have a break as you return with a healthier mind and balance in your role."
"I also have a severely autistic grandson who needs care and all his daily living skills attended to. I love having him over and giving my daughter a break."
"One thing I've learned and not feel selfish about is having time out for me. Whether it's in the garden, painting or in the gym."